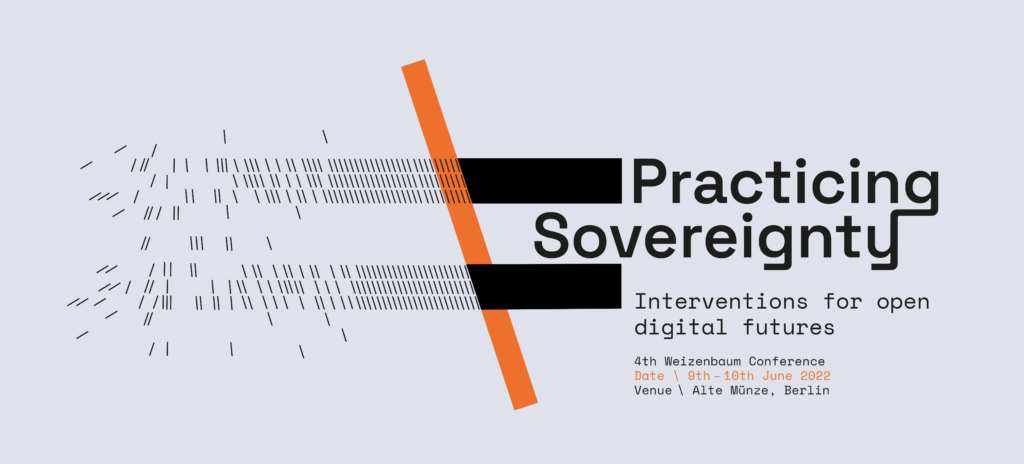 Weizenbaum Conference 2022: "Practicing Sovereignty. Interventions for open digital futures"
About the Conference
The premises of how ICT impacts societies worldwide have changed. Instead of further indulging in collective imaginaries of better, digitally mediated futures, today's narratives are dominated by worrying aspects of the digital transformation. Issues such as the increasing vulnerability and manipulation of individuals, the violation of fundamental rights through mass surveillance, and the digitally mediated undermining of democratic institutions and practices have become more and more threatening to an open and free society.
Against this backdrop, the notion of "digital sovereignty" is currently witnessing an increasing interest. Being hotly debated for its implied potentials, but also for its shortcomings, the term denotes diverse concepts that negotiate competences, duties, and rights in the digital age. Questions of trust, confidence, and competence – intensified by the COVID-19 pandemic – contextualize digital sovereignty in a fundamental re-consideration of what has been known as democratic principles, civil rights, and national identities.
The international conference and exhibition will investigate new opportunities for digital participation and policy-making and discuss alternative technological and social practices from various fields and disciplines. We frame digital sovereignty as a right to be claimed and a process constantly in the making, as a condition of the ability to critically partake in the digital transformation.